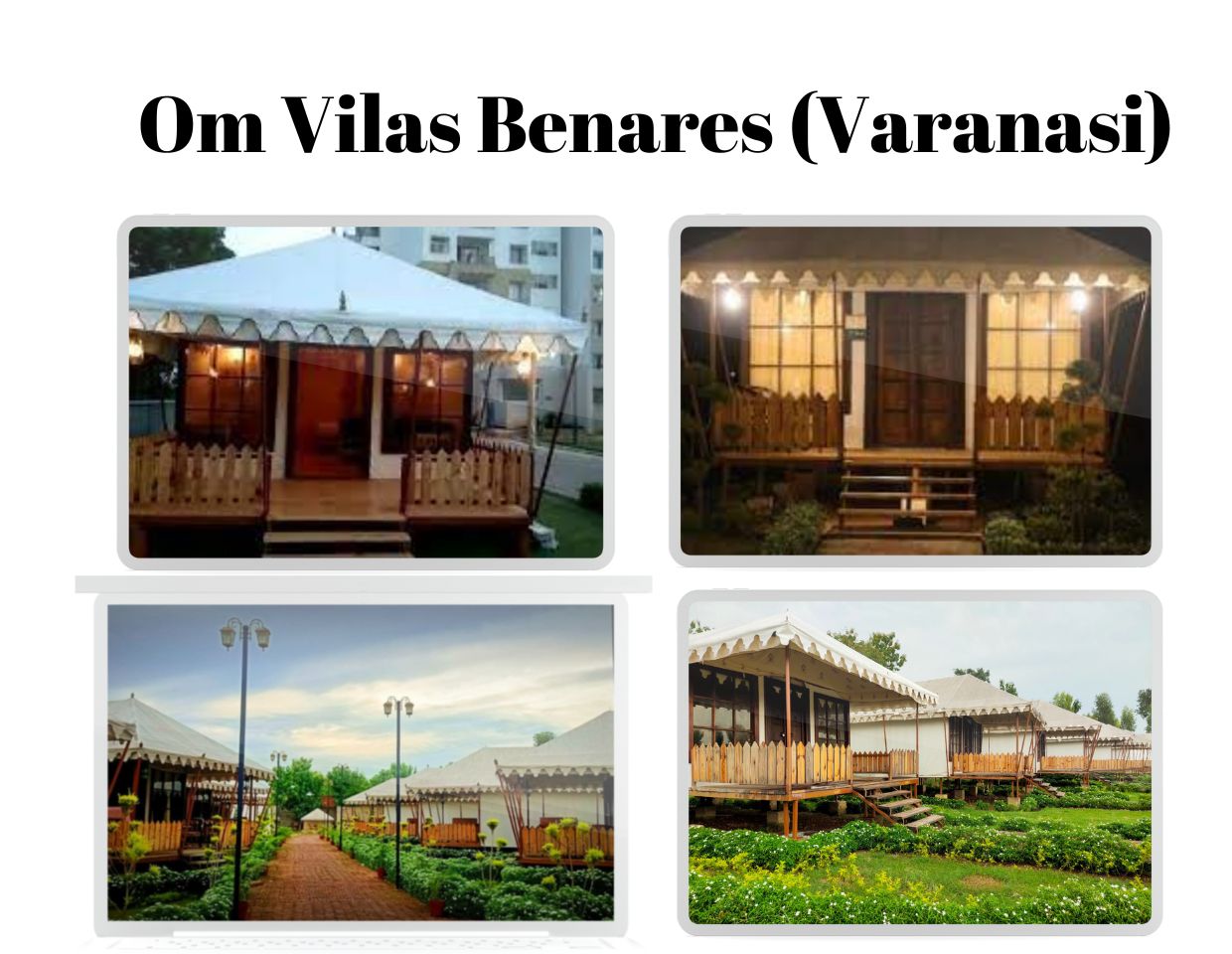 Banaras, this holy city is really very colourful in terms of its culture, tradition and the most famous streets. Varanasi not only attracts to the people who are outsiders even the local IDs have the same kind of attraction, love and affection for this city. Every day the morning starts with the holy enchantments, the bells from each temple gives you a reason to start your day with a new energy.
Whenever we think of Varanasi, we start imagining about Ghats, Holy Ganga, Street Foods & what not but now we have one new reason to remember Varanasi and that is Om Vilas Benaras. 😃
Overview of Om Vilas Benares:
Om Vilas Benares has taken hospitality industry on next level. If you are looking for a place where you can hangout with your friends, colleagues or even you want to spend some quality time with your family members then Om Vilas is the right place. Reason behind this is its unique & attractive ambiance which is surely going to catch anyone's attention in a jiffy. Om Vilas Benares has something for the person of every age group. Indeed a perfect place to spend quality time with your dear ones.
Om Vilas attempts to change the concept of a typical hotel and infuse the experience with hospitality. Om Vilas Benaras is village-themed property where you will get a chance to experience tradition & luxury at the same time. There are so many activities to participate as well. You can also enjoy pool-side views, nature walk, fishing, cycling, sports events and many other things which will give you a lifetime experience to remember.
If we talk about Food so this place has Buffet system & you can have unlimited Veg & Non-veg Food. Restaurant area has nice sitting arrangement. During my last visit I tried Chicken Tikka in Non-veg starters. Chicken Tikka was slightly spicy & the chicken-pieces had mouth-watering flavour. In Veg, I tried many dishes & as it was unlimited so I tried my best to taste as many dishes as possible. 🤪 The taste of every dish was impeccable & everything was at its best.
Connectivity from Airport & Railway Station:
It will take only 20 minutes to reach Om Vilas from ✈️ Lal Bahadur Shastri International Airport. If we talk about nearby Railway Stations then it will take approximately 45 minutes from 🚂 Varanasi Junction railway station & approximately 1 hour from Banaras Railway Station (also known as Manduadih Railway Station)
Om Vilas Benares Contact Details & Booking Options:
This resort is located in 📍 Christ Nagar near Naga Baba Temple, Off Ring Road. Om Vilas can be booked for any type of Ceremony, Conference & even for Candle-light dinner & staycation. Additionally, if you just want to enjoy here for few hours that can also be done.
Restaurant is open for all whether you are residing here or not.
You can book room directly by visiting here or you can book through any third party website. They are reachable via call at 📱 8303703005 & 📱 8303703004
📢 If you want to stay here then cost per night would range between ₹6000 to ₹8000 INR including food. If you only want to visit Restaurant & enjoy food then it would cost ₹1000 INR.
I really enjoyed my time at Om Vilas & I believe you all will have similar experiences. ❤️