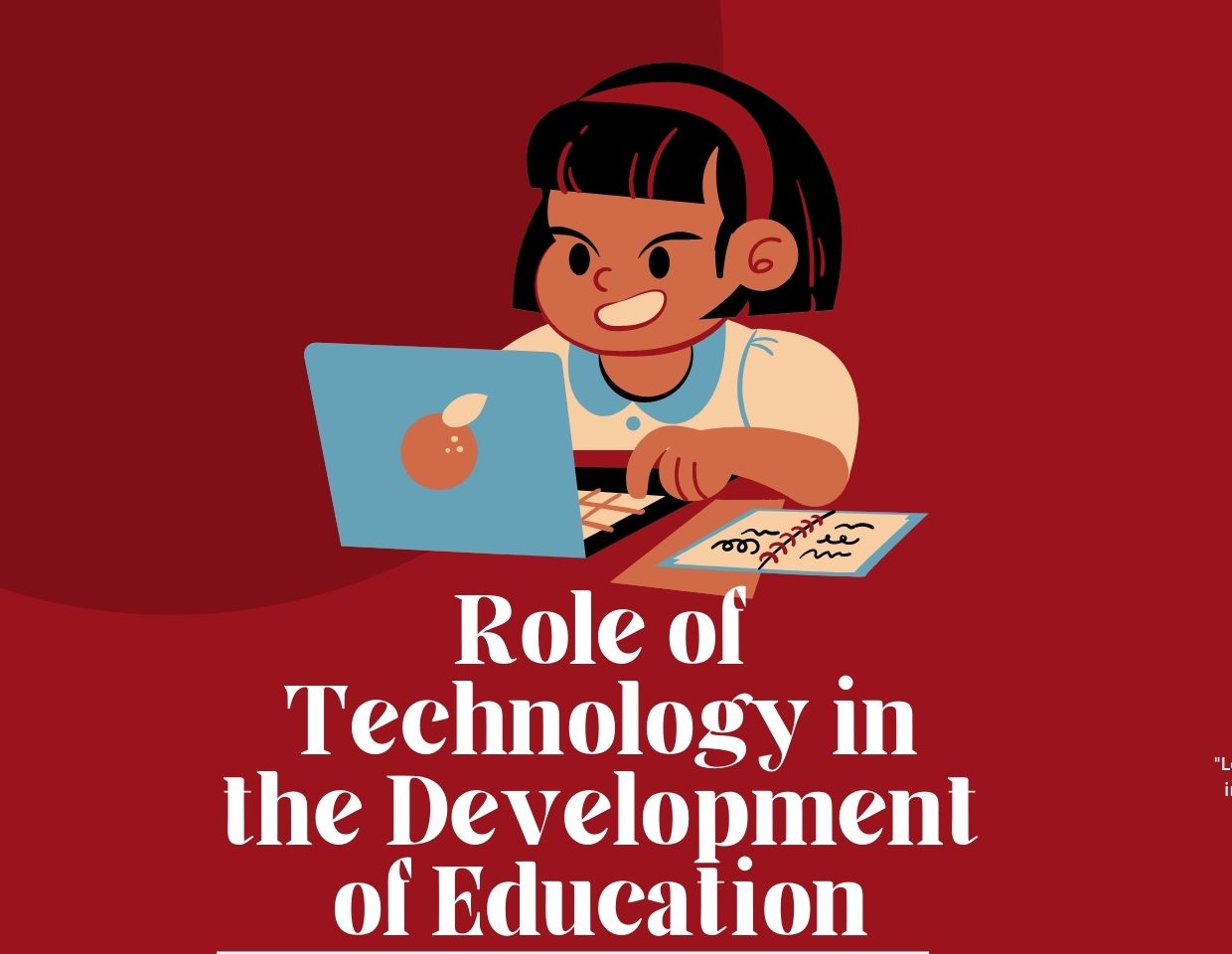 Technology has made life easier and comfortable. It has affected almost every field of life. Be it the economy, health, communication or entertainment, no field is spared from the effects of technology. Like other fields, it has also played an important role in the development of education. Read on to know how technology has developed education and made it simple and accessible for people:

Easy accessibility of education:

Technology has made education easily accessible for people by providing a new and enhanced mode of education called distance education. It was considered impossible earlier to get higher education from the comforts of home, but technology has made it possible with online education. It is considered to be the alternative to the traditional educational system.  People who couldn't get or continue studying because of their jobs, financial or distance issues can now complete their studies with this mode of education. All they need is a computer, internet connection and admission in an online institution for getting education.  
Improved communication:

Technology has improved communication among teachers and students to a great extent. There are many sources that both teachers and students can use to communicate with each other like telephone, online social networking websites and applications, etc. Earlier, a teacher's one day absence used to cause a loss to students' studies, but now with the availability of various communication sources, it has become easier for teachers to communicate or conduct classes from their homes or without attending the class. Similarly, if a student is ill or has some other issues and cannot attend the class, then he or she too can attend their lectures via these communication tools. Apart from this; they can also conduct online discussion sessions with their friends and teachers to cover the lectures that they missed. They can also submit their essays, assignments and research papers online.

Availability of educational resources:

The internet is a world in itself. You can easily find information about anything on the internet in just a few clicks. Saying this will not be wrong that it is an ocean of knowledge from where you can find data or information about your study topics and also for writing your academic papers. It is a marvelous invention of technology that has revolutionized everything. There wouldn't be a single thing about which there is no information available on the internet. From science to arts, business to medicine, there is information available about everything online. Students can use this information for their study purpose, whereas teachers can use it for preparing lectures and notes for their students.

Replaced traditional methods with modern methods:
 
Not just the traditional education system, but also the traditional ways of classroom teaching have been replaced by modern methods, tools and techniques. Teachers who used to find it difficult to teach complex concepts or things to their students can now use projectors, online illustrator tools and 3D printing etc. to make the concepts easy and understandable. Traditional books have been replaced by electronic books that students can easily carry with them anywhere. In short, technology has changed the concept of education and is also paying a very significant role in developing education and making it simpler, easier and accessible for people.
Edina Clark is an asset working at the famous writing firm, write me an essay. She has a passion for writing. She has years of experience that she uses in writing students' essays and assignments.