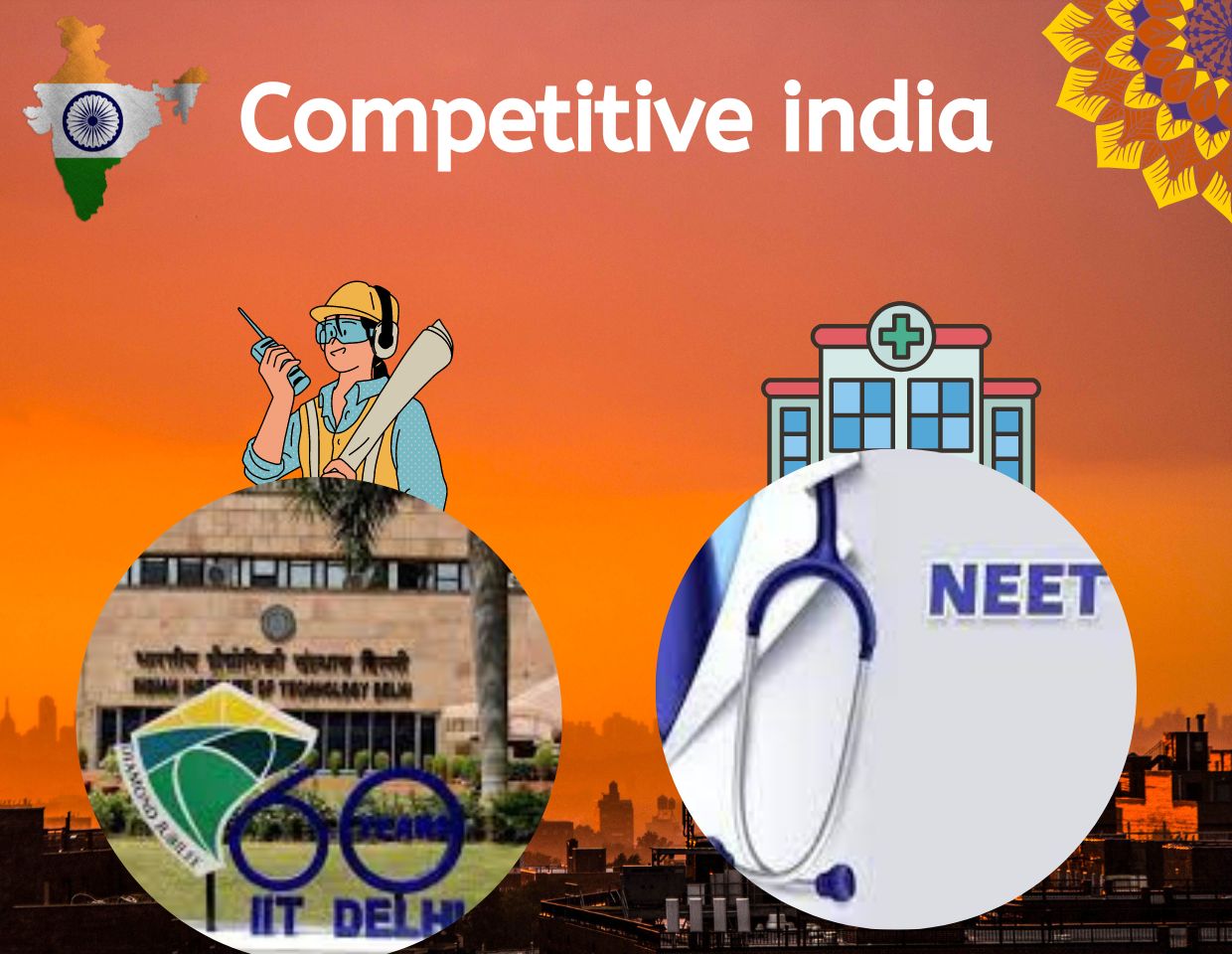 India is a highly competitive country for education of students. Every stream of education including science, arts or commerce has its own entrance exams and level of difficulties in each subject. Admission into bachelor courses or postgraduate courses is either based on the grades scored by candidate in the previous degree achieved or scores of the entrance exam on a national level as organised by institute or the government.
For the science stream students who are opting for engineering or medicine branches, a competitive exam is held on national level along with some exams of famous institutes like iit-jee which are located all over India. Neet or National Eligibility cum Entrance Test is for students opting for medicine or dental courses. It is also applied for two categories of under graduation (NEET- UG) and post- graduation (NEET- PG) respectively. Whereas for engineering, Joint Entrance Examination or All India engineering entrance examination or AIEEE is held on a national level which is for the admission in government based institutes with less fee structure and scholarship rules. Other exams organised by institutes on an individual level include iit-jee, bitsat, etc.
Pre- medical entrance test:
Neet was announced by the government of India in 2013 as an all India entrance test for candidates seeking admission in medicine and dental streams but due to great refusal by states and private institutes, this planned test got cancelled.It again got into effect in 2016 for undergraduate course and 2017 for postgraduate courses. NEET is also for admission into 15% seats in government medical and dental colleges and in all private medical and dental colleges all over India except Andhra Pradesh, Telangana. Now private colleges cannot organise individual exams for entrance and counselling is held on national level on the basis of neet scores. The total number of seats are 53,450. Various coaching institutes in India with qualified and experienced teachers train students for this examination with crash courses or full year courses. Neet study material is available online too with basic concepts and multiple choice questionnaire to solve.
Pre- engineering entrance test:
JEE (main) was adapted in the year 2002 as a national level entrance test for admission in various undergraduate engineering and architecture courses in institutes accepting the AIEEE score, mainly 31 National Institutes of Technology (NITs) and 20 Indian Institute of Information Technology (IIITs). It constitutes 2 set of exams – one for B.E or B.tech courses and second for B.Arch. course. It consists of multiple choice questionnaire with each correct answer gaining 4 marks and each wrong answer with a negative marking to lose 1 mark. In this case also many institutes provide free study material and sample papers for proper practice of students. IIt jee study material download is also available on many websites of these institutes. The professionals working in these institutes analyse the pattern of exam and previous papers and design some sample questionnaire sheets and study material for proper understanding of students and helping them to excel in these exams.
Although these entrance exams are tough for students to compete and excel yet they have helped to select the best students of all to be the hardworking and skilful doctors, engineers and architects of India who will design the future of the country and lead it forward in all aspects in the world.