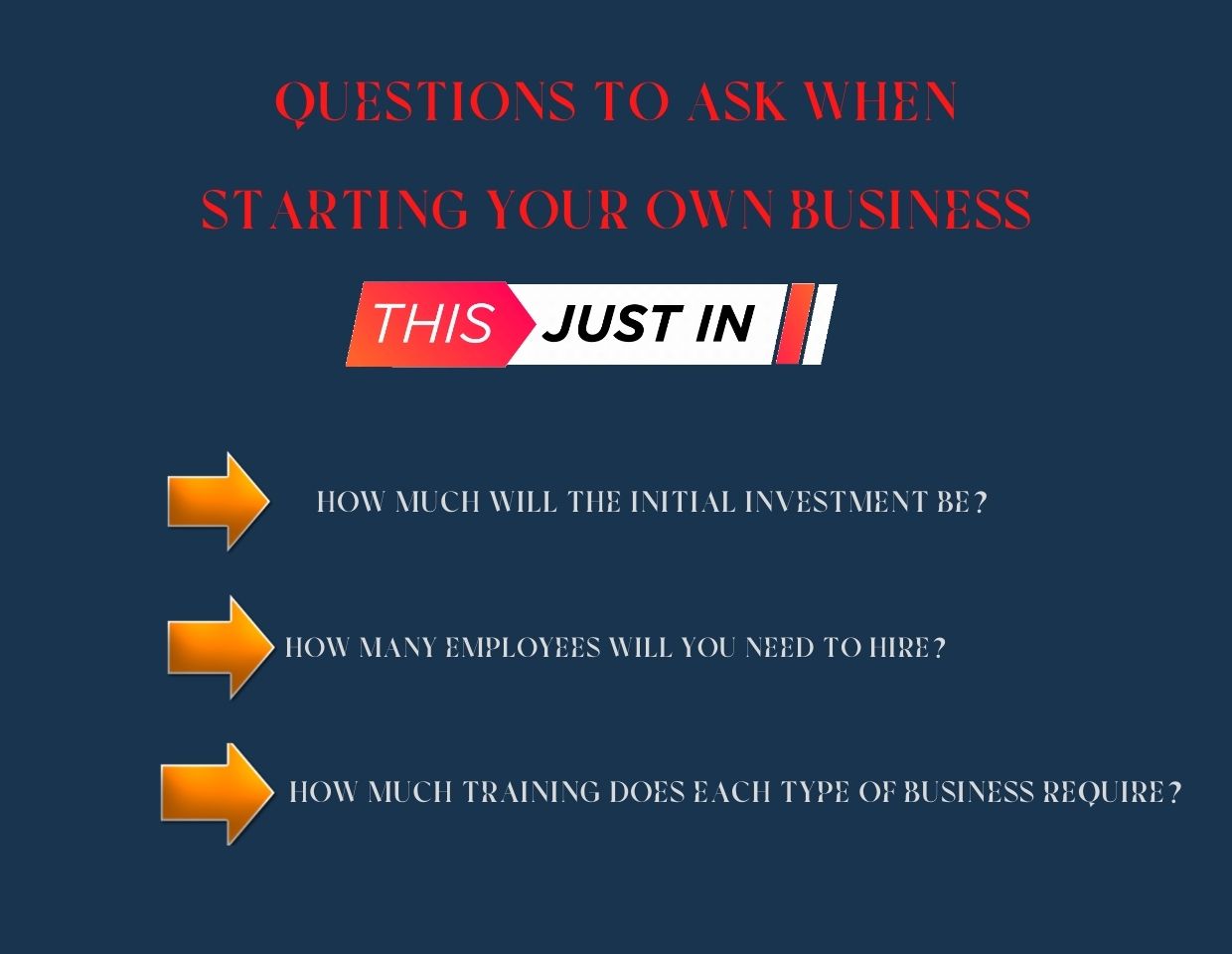 Have you reached the point where you are fed up with your current career choice? Do you want to make a living in another line of work? If this is the case, dreaming about it day after day will not make it a reality. You will eventually need to take action. One of the things that you should give some serious thought to doing is going into business for yourself. There are many types of businesses that you could operate with very minimal training. Here are some of the most crucial questions that you need to ask before you choose the type of business that you will operate.
1. How much will the initial investment be?
All new business opportunities will requires some start-up costs in order to get them up and running. This is perfectly normal. However, the initial investment that you will be required to pay will vary greatly depending on the type of business you plan on starting. You will need to find out all of the financial specifics in order to determine if you can afford the cost. You will be able to begin planning a budget once you learn what the initial investment is.
2. How many employees will you need to hire?
You will definitely need to figure out the exact number of employees that will be required when you are looking at automotive franchise opportunities. This is a very important piece of info because it will have a direct impact on your overall budget. Some types of businesses require more employees than others. Therefore, the businesses with less employees will cost less to run. However, their profit potential might not be as high as the businesses with more employees. You will need to weigh all of the pros and cons for each business you are considering.
3. How much training does each type of business require?
You might have a background area you are an expert in. Therefore, starting a new business in your particular area of expertise would be advisable. You will need to have some training before you open a franchise. Be sure you know how long this will last.