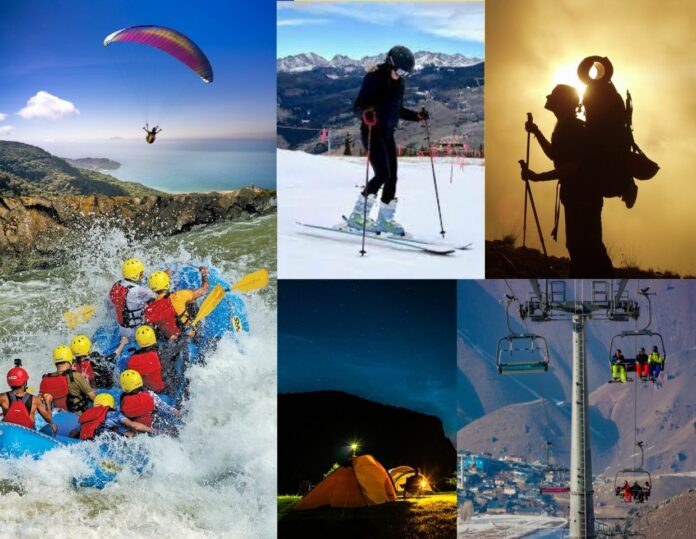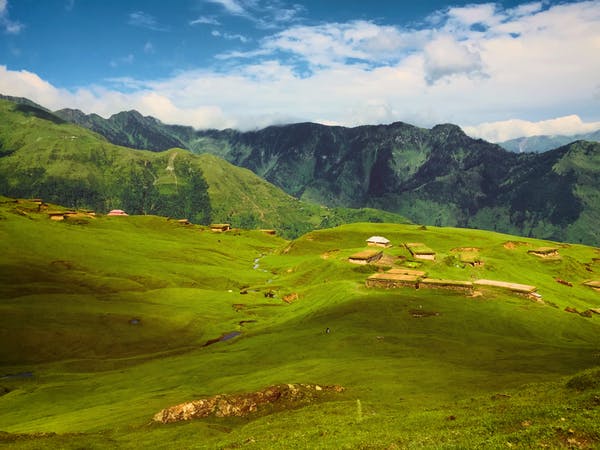 Some places are visited, some are explored, and some are occupied. But Kashmir should be heard.the beauty and charm of kashmir will take a place in your mind.To see the best of this world on earth, however, you must not just visit and stay. You have to do things – all the most amazing things you can do in Kashmir – you have to try. That's the only way to see what these amazing valleys have put in their beauty basket. The piece lists 23 things to have in Kashmir in 3 sections – the main things to do in Kashmir, the best activities to do in Kashmir, and the spiritual things to do in Jammu and Kashmir. below provided are the list of top things to do in kasmir :-
Paragliding
Trekking
Camping
Gondola Cable Car Ride
Skiing
Hot Air Ballooning
River Rafting
Paragliding :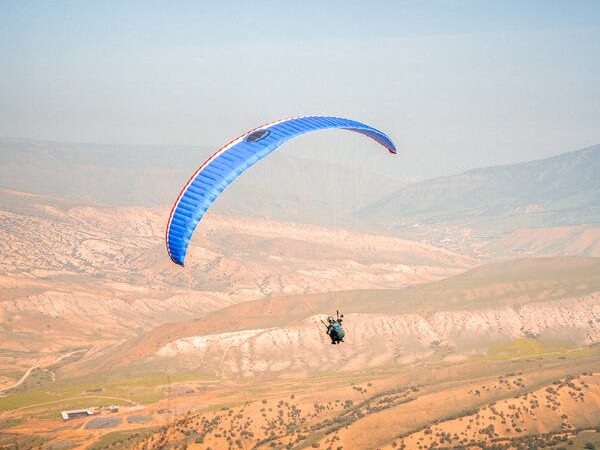 For all those adrenaline junkies, there is also an option to go for paragliding. The majestic beautiful valley beneath is a sight to behold. The unique view of the green valleys makes paragliding one of the most thrilling things to do in Kashmir. Paragliding options are available in Sonamarg, Gulmarg, Bhaderwah, Sanasar, and Harwan (Srinagar). Of these, paragliding in Harwan is most easily accessible as it lies on the route of the tour of the Grand Mughal Gardens.
Trekking: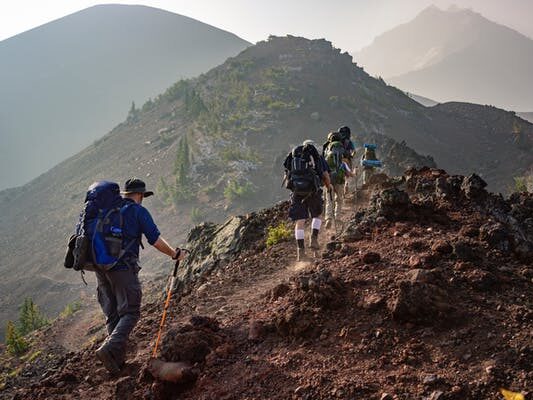 With the mountains freely covering the landscape of Jammu and Kashmir, hiking is one of the best things you can do here. Although located in the Jammu and Kashmir provinces, walking in Ladakh is very popular. There is a short walk and hike for tourists to walk through the valleys of Kashmir. There are many alpine lakes in Kashmir, such as Lake Vishansar, Tarsar Lake, Gadsar Lake, Alpather Lake, and Satsar Lake.
Since these beautiful lakes can only be reached after hiking, hiking is one of the best things you can do in Kashmir for nature lovers and adventure seekers. No matter how long the journey, the last look from above will be amazing. Make sure you wear comfortable and comfortable shoes on the go. Carry enough water to drink, and wear protective clothing.
Camping :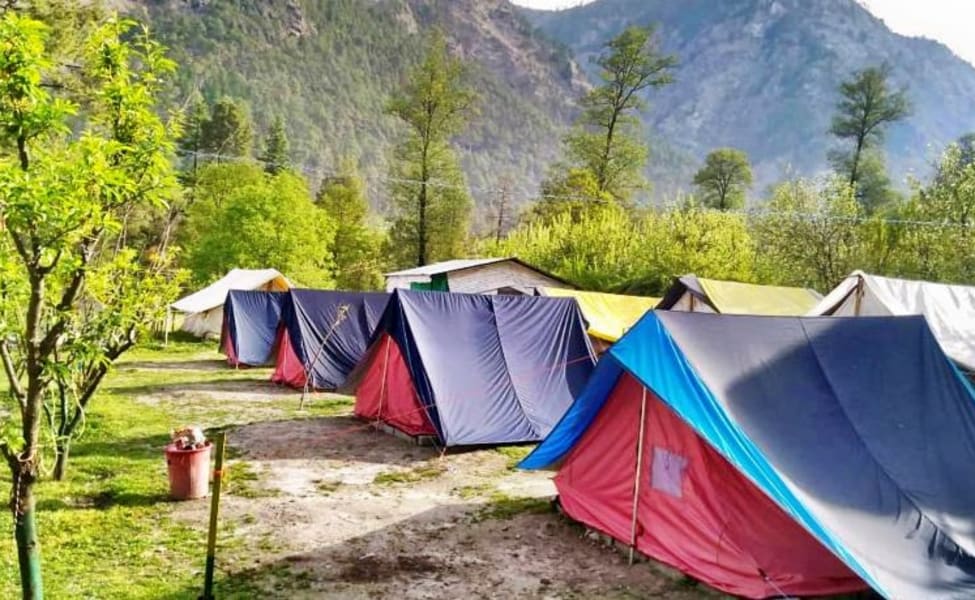 The three districts of Jammu, Kashmir and Ladakh have many destinations that make it an ideal place to do work like camping in Kashmir. Camping in Kashmir allows visitors to experience the ambiance of a beautiful landscape. Pahalgam is the last place you can go to camp in the cold. Some areas include the more remote area of Parvati valley.
Gondola Cable Car Ride: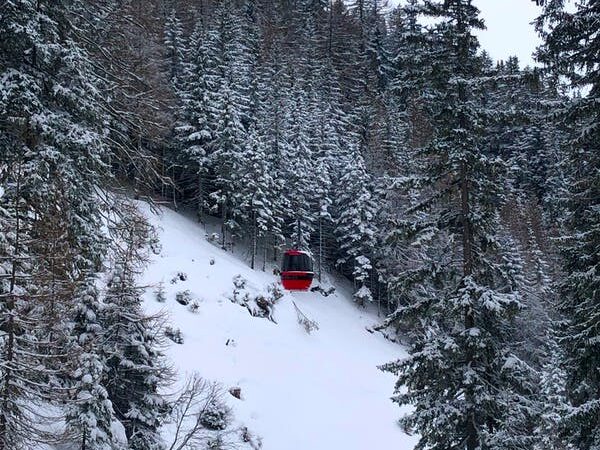 Riding a Gondola cable car is one of the most fun and exciting things you can do in Kashmir for people of all ages. Visitors prefer to travel by cable car to enjoy the beautiful views of the snowcapped mountains. Riding the Gondola is one of the best things you can do in Kashmir in May because during this month, summer is coming to an end and the view is really beautiful.
The ride happens in three stages.
Phase 1: Gulmarg to Kongdoori.
Phase 2: Kongdoori to Apharwat Peak.
Phase 3: Kongdoori to Mary Shoulder [Seat lift].
Hours: 10:00 am – 5:00 pm (Ride) | 9:00 am – 3:00 pm (Ticket Sales); every day of the week.
Individual Expenses: INR 600 (Category I) | INR 800 (Phase II) | INR 300 (Election Seat).
Skiing :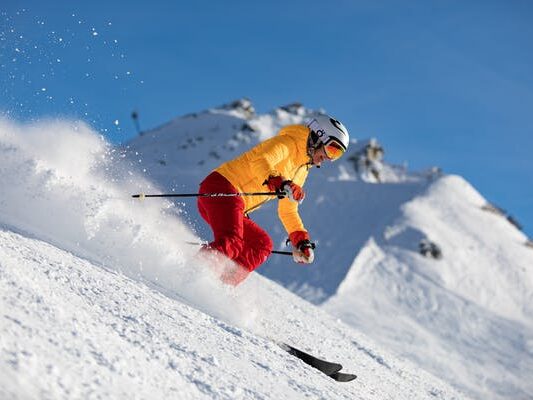 Kashmir is a cold, snowy mountains and cold islands – cold river streams, and to enjoy the best, you must visit Kashmir in winter. This is one of the best things you can do in Kashmir in the winter. When winter sets in, Pahalgam,Narkanda, Sonamarg, and Gulmarg are completely blanketed in snow. And this opens up the possibility of winter sports. Snowboarding and skiing are the best things you can do in Kashmir during the winter, especially if you have an adrenaline rush to get enough. If you are looking for things to do in Gulamrg, you should try skiing there.
Hot Air Ballooning: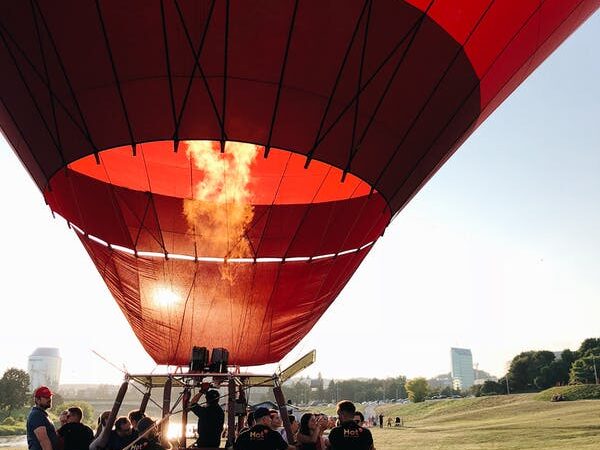 Jammu and Kashmir have countless options when it comes to adventure activities and are not limited to land and water. The magnitude of the landscape here and the beauty of the magnificent views make it an ideal venue for Aero games. Like paragliding, a hot air balloon is also gaining popularity. A spectacular view of the lush green and shiny hills, the deep valleys, the snowcapped mountains, the white streams with milk and the signature houses, from above will surely require that you extend your stay in this Heavenly Earth. Valleys of Suru and Zanskar are popular places in Jammu to enjoy a hot air balloon ride. The ride takes a height of 3,000 feet and takes about 2 hours. The winter months are the best time to hear this work.
River Rafting: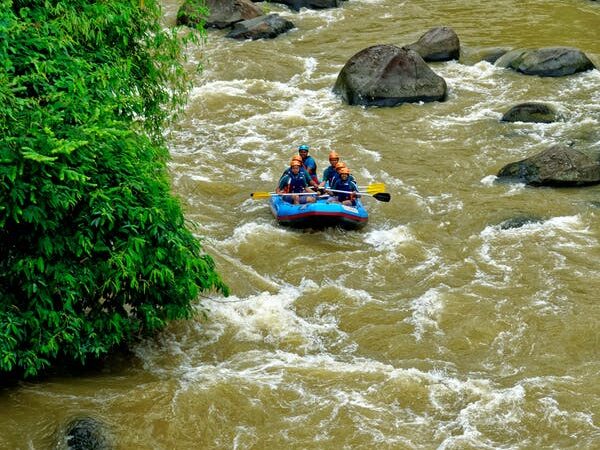 White river rafting is one of the fastest forms of adrenaline that offers fun things to do in Kashmir. The rapids here are simple or moderate, which means rafting in Kashmir is not very difficult. You can also go rafting near Sonamarg. However, white water rafting on the Lidder River in Pahalgam is very popular. Co-operation is an important factor in river rafting and you should also follow the safety instructions given by the instructors.
Details:
Short Lidder River Rafting: 3 km (Pahalgam) | Yarganpal to Yaneed Bridge | Grades II & III.
Medium Sindh River Rafting: 8 km (Sonamarg) | Mamar to Satrun Margund | Grades II, III, & IV.
Long Sindh River Rafting: 28 km (Sonamarg) | Mamar to Wayul Bridge | Grades II, III, & IV.