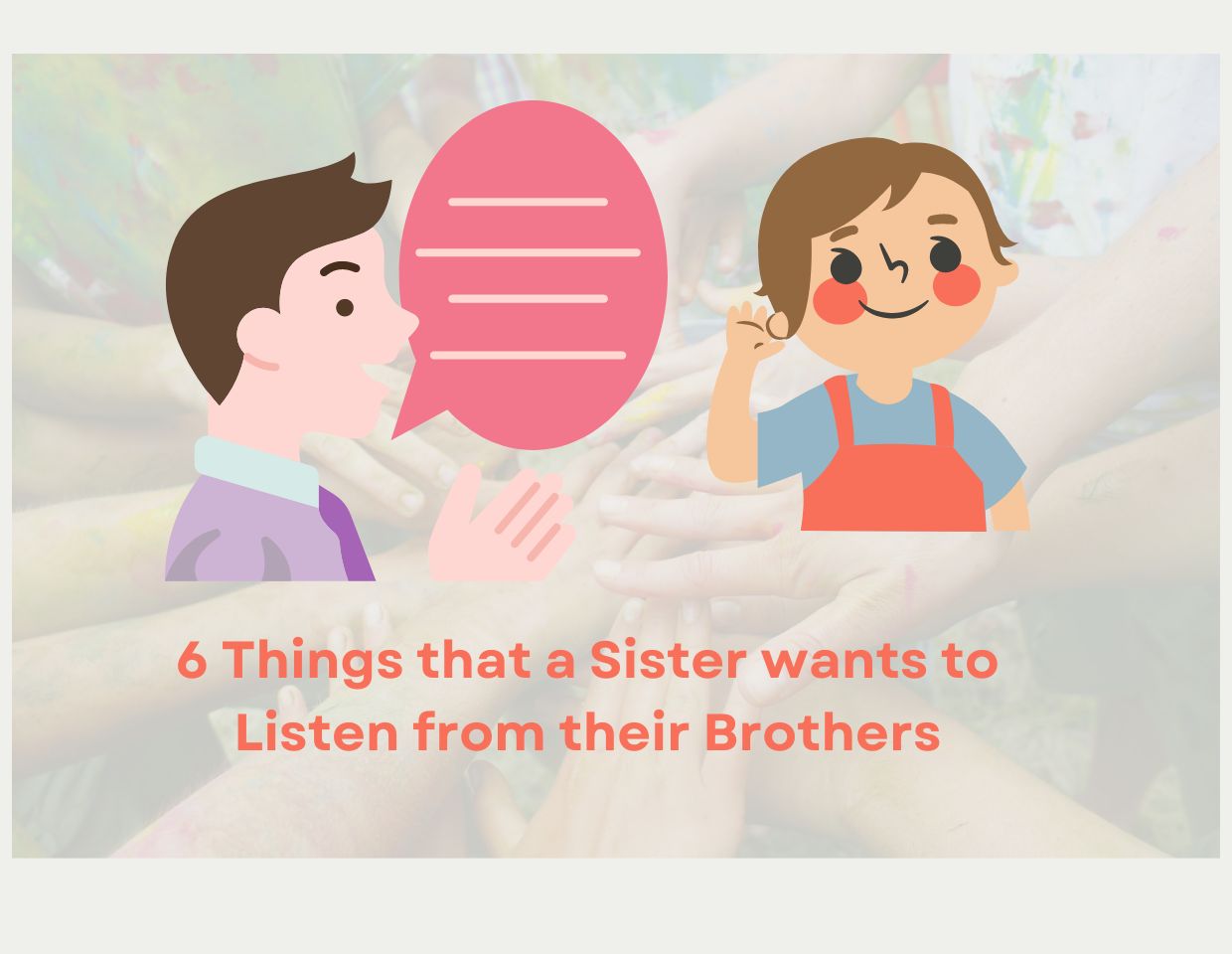 A brother and a sister grows up together and witnesses the hardships as well as the prosperity of a family together. There always lies so many materials in their childhood that provides them strength all through their lives. Going to school together, knowing each other's test paper results before the parents, fighting for the chocolate and TV remote, or stealing ice-cream from the refrigerator together – puts the siblings into a forever friendship bond that lasts till their last breath. For a brother protecting a sister in every step of life is essential and he starts that from childhood itself. When grown up he searches the market to find the best rakshabandhan gifts for sister.
Here is a list of the things that a sister wants to hear from their brothers:

1.  Dear sister, you are valued: A sister sometimes feel that there is no value for her in his life because the brother ends up making a joke of her. But it would be great if the brother now can say what the sister want to hear from him genuinely and that is: "You mean a lot to me which I have never said. You are the best than the rest".

2.  You are lovely: This doesn't encompass your physical beauty but the quality of prettiness that you bring to our lives is really worth mentioning. And thank you sister for being such a lovely person.

3.  A smart child: You are really a smart person because you always change my perception of seeing a normal thing. You really think differently and that really requires a lot of guts. Thank you always for being my inspiration behind all my adventures.

4.  You are always protected by me: Yes, it is true that I do not get enough time daily to talk to you but that doesn't mean that I am lacking in completing my responsibilities towards you. You are my priority and I am always there to protect you against all kind of odds and evils.

5.  You are my favorite gift: When mom and dad gifted you to my world, my happiness knew no bounds. You are a super talented lady and I admire many of your strengths. You're so good at whatever you set out to do and I believe you'll go and do great things someday.

6.  You are, is, and will always be loved: Don't think that I always make a joke out of you means that I don't love you. In fact my love for you is an eternal one and I joke with you, make you the scapegoat in most of the situations because of this undying love for you.

Yes, take this lovely opportunity and bring the mesmerizing rakhi gifts for sister and surprise her with a letter mentioning the cited points.