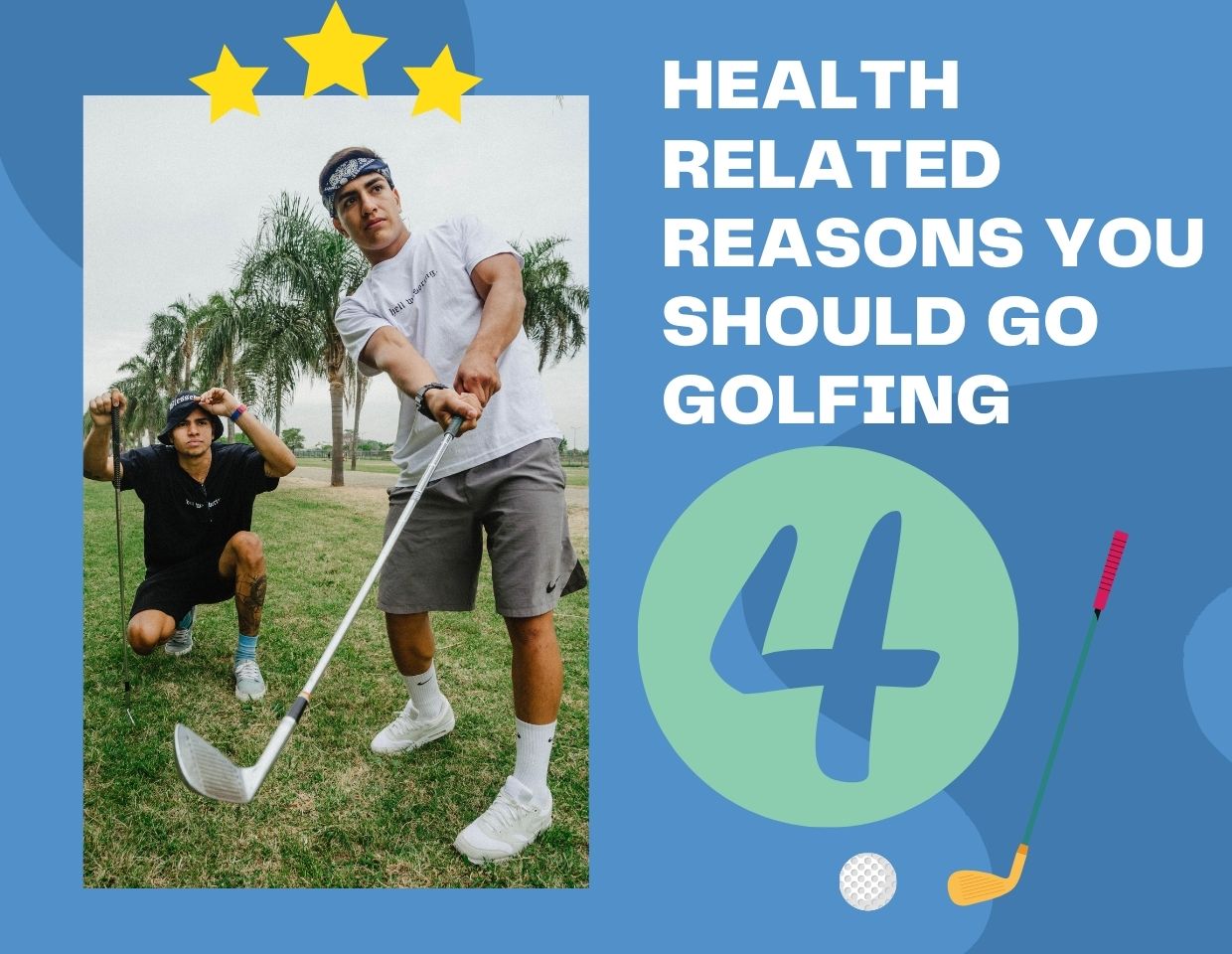 Golf is a great sport for those that love moving around in the outdoors and soaking in the sunshine. Although it is not considered a strenuous game, it can be both physically demanding and mentally stimulating. While some may choose to drive a cart around the manicured grounds, many other individuals take the opportunity to walk from hole to hole. So why should you go golfing? Here are four health related reasons.
Stress Relief
Walking around outdoors on the beautiful grasses the golf course management companies have manicured can relieve stress. But did you know that playing golf can also help your brain release endorphins, one of the biggest drugs your body manufactures? Endorphins can make you feel good. This is one of the biggest reasons many join others in outdoor sports.
Weight Loss
Experts claim that walking around an 18-hole golf course can help you get those 10,000 steps you need every day to promote an active lifestyle, and at the same time, you can burn between 1,800 and 2,500 calories on your walk. Additionally, using up calories while participating in an active sport once or twice a week can help you lose weight without a diet.
Better Sleep
It has long been maintained in scholarly articles that exercising in an outdoor setting can improve a person's ability to sleep. Golfing can work your muscles, promote deep breathing, and let your skin soak in the essential vitamin D, and all that can be beneficial to a deep and healing sleep.
Healthy Heart
The most important organ in your body may be your heart, and to maintain a healthy heart, you need to pump blood through it. Physical exercise such as walking the golf paths, swinging your club, and chasing after that little missing ball can all increase the blood flow to your heart. Combined with the deep breaths of fresh air and mental stimulation required to complete a round of golf, the physical activity can promote a long, healthy lifestyle.
These are only five of the many reasons you may want to choose golf as a way to stay active and healthy during your lifetime. Not only does golf have many essential health benefits as it promotes an active lifestyle, but it can also appeal to people of almost any age. Walking the lovely manicured grassy areas can relieve stress, build heart health, and improve sleep – and that makes it good for the body and mind.