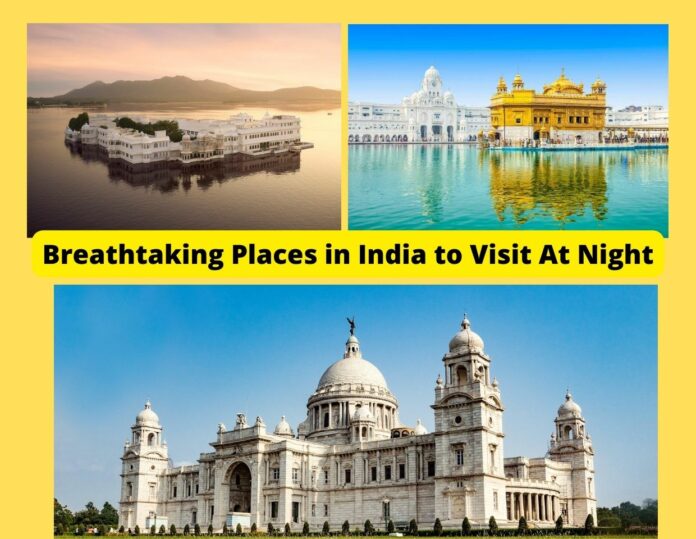 India is known as the Incredible for a reason.there are variety of reason for foreigners to visit india It is full of wonders, from the wonders of nature to the architecture of centuries. However, did you know that there are places in India that shine in the dark? All over the country, there are many amazing places in India that will take you breathless. However, some of these places are better visited at night.
Because there is so much you can see, one is compelled to learn about the unique places of the world. If you are looking for some of the most beautiful places in India then you will find plenty. There are, however, a few places you should visit. If you prefer to visit in the dark and want to see the brightly lit sites in the dark, here are 8 places that will take you out of the air :-
Golden Temple (Amritsar).
Victoria Memorial (Kolkata).
Golconda Fort (Hyderabad).
The Lake Palace (Udaipur).
The Taj Mahal (Agra).
Marine Drive (Mumbai).
Har Ki Puri (Haridwar).
Golden Temple:-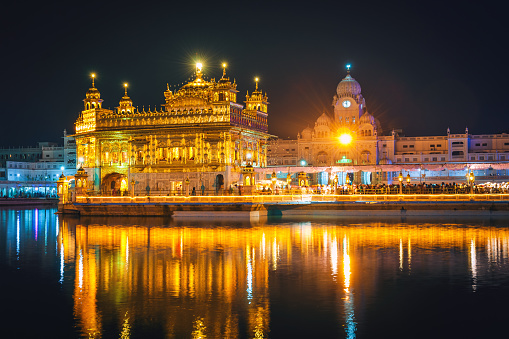 If you haven't watched the Golden Temple at Night then you haven't seen any beatifull thing than this. This Gurudwara in Amritsar is one of the most beautiful places in India and the best places to visit. It is beautiful at any time of the day, but especially beautiful after sunset.There is a Gold Temple in Amritsar. Very nice place, very nice people, very nice feeling. That is why we believe it to be India's first tourist destination. Many visitors do not want to return to their daily activities because the place is quiet and sacred. This place is not just a place of worship; it teaches us humility and demonstrates the true power of gratitude.Gurudwara, with its unusually quiet Gurbani (divine music) and many surrounding souls, is high on the list of peaceful places of the world. Learn more about the artist, the Golden Temple.
Victoria Memorial:-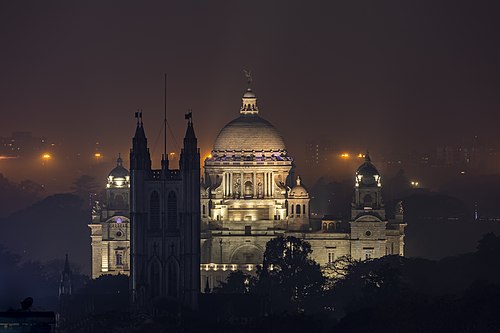 The Victoria Memorial in Kolkata is more than just a famous landmark or a historic building. This beautiful landmark, now a museum, is a reminder of the city's colonial history and architecture. This ornate marble monument, nestled among the green meadows, is one of the main tourist attractions in Kolkata. Victoria Memorial is one of the most beautiful places in India and the best places to visit.Its architecture is a blend of British and Mughal styles. As dusk falls in Kolkata, this delightful structure is transformed into an amazing fairy tale setting. The Royal Gallery, which houses remarkable collections of weapons, sculptures, drawings, maps, coins, stamps, antiquities, fabrics, and other items, contributes to the museum's prestige.
Golconda Fort :-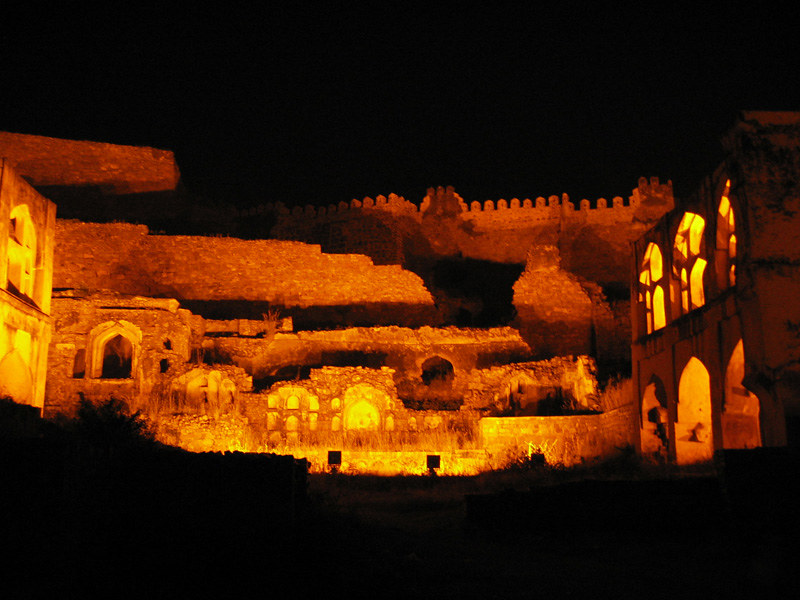 The magnificent Golconda castle on top of a 120-foot-high [120 m] granite hill is a mysterious combination of beauty, joy, and power. And in celebration of its glorious splendor, we get a glimpse of the sound and light that fills the crowd with a spectacular display of the castle past. If you do not find yourself there between 7:00 – 8:00 pm during the week except Monday (because it is closed), you will be skipping the show!
The Lake Palace:-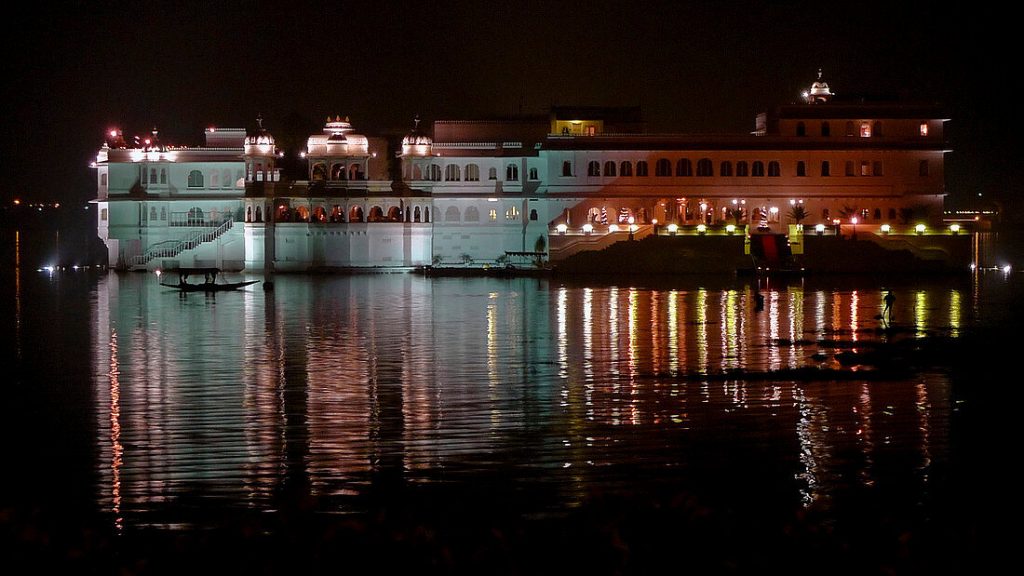 Lake Palace, located on Jag Niwas Island, is a luxury hotel with 83 rooms! It has been called India's most popular hotel, and at night, it surpasses all of Udaipur. Even if you can visit the interior, boating around the island is a once in a lifetime experience. Udaipur is a fascinating beauty and is said to be the most beautiful place in India.Udaipur is one of the few places in the arid Rajasthan that can attract tourists with its lasting attraction. Udaipur is known as the 'City of Pools,' and its beauty and aura are incomparable. It has glowing lakes, beautiful castles, tropical shopping malls, timeless roads, and beautiful countryside. Families and groups of friends can enjoy Udaipur, but the romantic atmosphere of the village is perfect for couples.
Take a tourist map if you want to see a place in Udaipur. Also, to avoid overpayments, check flights to Udaipur in advance. Udaipur, also known as "Eastern Venice," is a popular destination for cultural visitors, nature lovers, newlyweds and families.
The Taj Mahal:-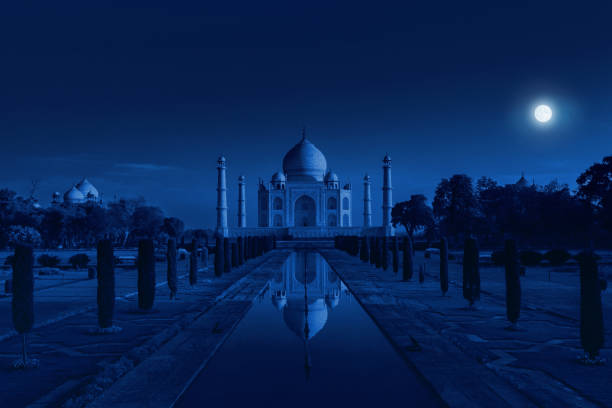 Hawu, Taj! This ancient beauty, especially at night, is as quiet as the moon. You will not be able to take your eyes off the marble mausoleum once you have seen it. Not surprisingly, it is called the Crown of Palaces. The Taj Mahal is one of the most beautiful places in India and the most wonderful places to visit. It has been described as "tears on the cheek of the universe" by the famous poet Rabindranath Tagore, and as "the embodiment of all things pure" by Rudyard Kipling. . "Make the moon and the sun weep," said Mughal emperor Shah Jahan. What are we really talking about? Of course, there is the Taj Mahal, a monument built with love and wonderful memory, a monument that has enriched hundreds of thousands of people, a monument that has made Agra a popular tourist destination and widely visited in India. .
It is a place where you can fall in love with the Mughal Empire while admiring the architecture and aristocracy.
Marine Drive:-
Queen's Necklace is a beach hangout that dominates the night of Mumbai. It is entirely up to you whether you walk, talk, sleep, or just enjoy the cool ocean air on your skin. All of Mumbaikar is an example of city light and serenity. You can be one of them! Marine Drive is one of the most beautiful places in India and the most amazing places to visit.Marine Drive, the coastal road to Mumbai, is a popular tourist destination that does not require introduction. marine drive is a natural harbour which is a 3.6 kilometer stretch along the mumbai coast.The trail includes the business district of Mumbai, Nariman Point, and Babulnath, the oldest known Shiva temple.When viewed from a height, streetlights on Marine Drive resemble a series of pearls.
Har ki Pauri:-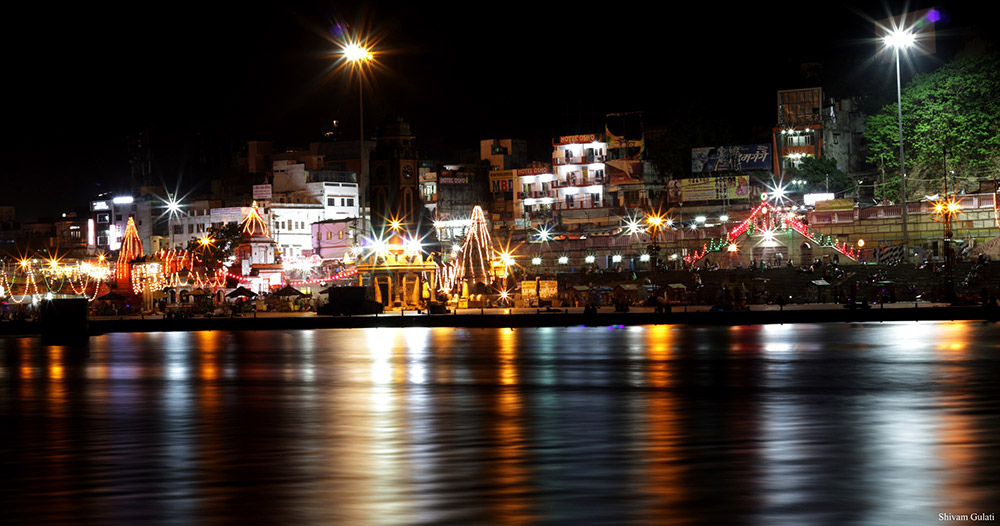 The landmark, which marks the gorge of the Ganga River and the plains, is nothing but spiritual. What makes it even better is the evening aarti with dias and bells of gold in celebration of Lord Vishnu and Lord Shiva. The site also has a great history of King Vishnu engraved on the stone wall thought to have been present there based on Vedic times.Har ki pauri in haridwar is a famous Hindu religious site.