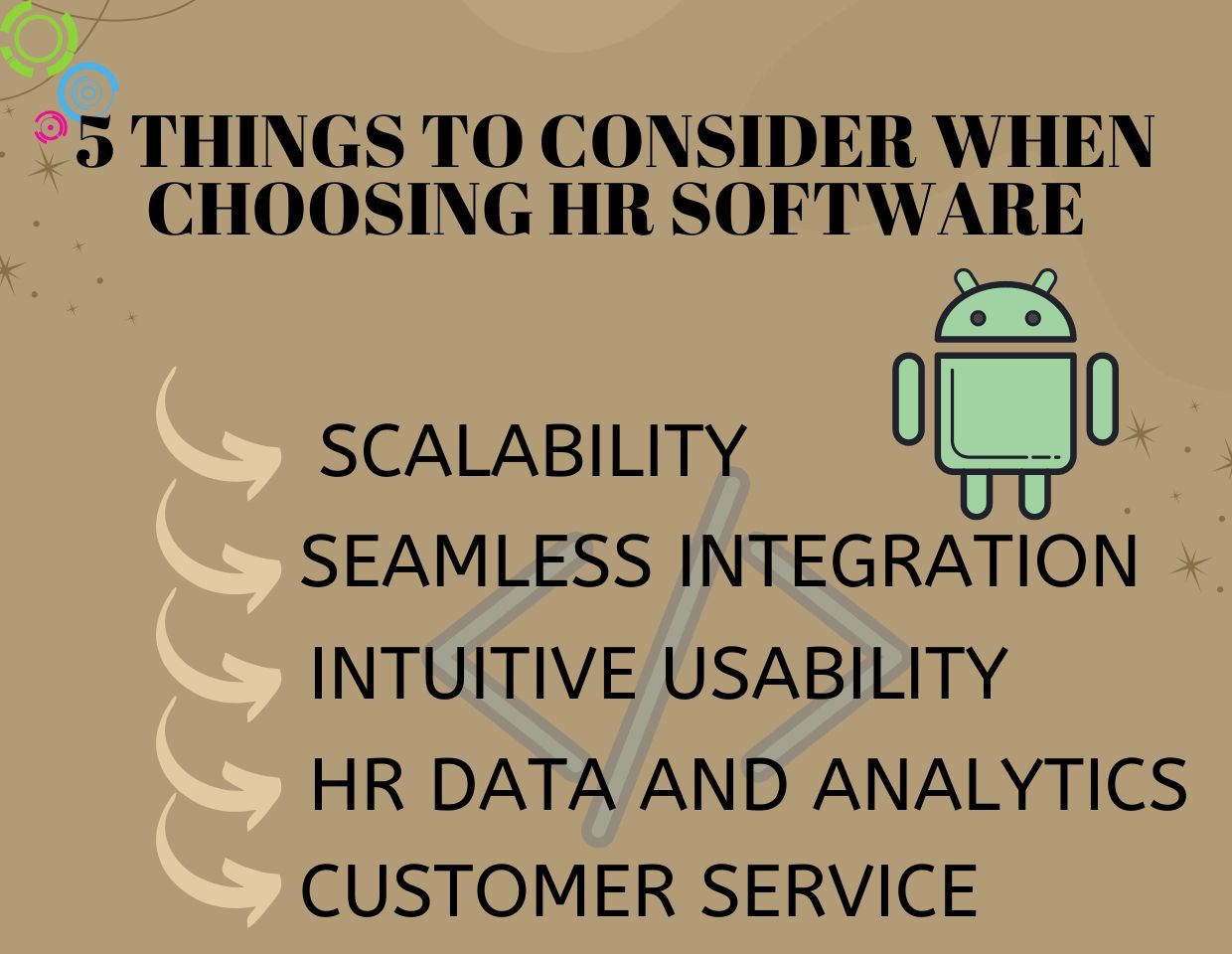 If you're seeking a new HR software system, you'll no doubt have noticed that there are many variables and aspects to consider in order to make the right choice. From managing data to employee onboarding, HR software can assist HR teams in the running of the department and provides a more organised workflow. Here are five factors to consider when making the choice between software options.
Scalability
HR teams are often struggling to find scalable software in order to manage an expanding workforce. In order to err on the profitable side and avoid the risk of your software not being scalable, there are some questions you should ask yourself when making a purchase. For example, is there a limit to the maximum number of employees the software can support? Will it be able to align with other business processes as the company expands? And are the features of the software scalable, meaning you can add new features over time.
Seamless Integration
Choosing the right HR software won't just enhance the ecosystem of your HR department but it should also integrate well with other areas of the business. There's no benefit to a software that improves the HR department but obstructs other internal systems, as this is simply replacing one problem with another. It's a better choice to seek out a software choice that is flexible enough to work with other processes within the business. Be sure to check for customer integration features so you can expand the software over time.
Intuitive Usability
Goof HR software is expected to make the lives of HR professionals much easier and in order to achieve this, it's important that the interface of the software itself is easy to use and intuitive. A HR system that is difficult to navigate and tricky to understand is sure to use up more time than it saves, resulting in decreased productivity. The user interface should be easy to use and help employees facilitate different actions, so opt for a system that can anticipate the needs of its users and provide them with simple access to different modules to enhance their experience.
HR Data and Analytics
Data is at the heart of the corporate world and reporting tools are increasingly in demand as a result of this. HR professionals are often tasked with analysing big data and it can be time-consuming and complex. But software can make the entire process much simpler and more accurate, freeing up time to work on other tasks while also providing more in-depth and reliable reports.
Customer Service
In addition to an easy interface and expandable features, good HR software should also offer great customer service to help users at each stage of implementation. Users can often deal with issues on their own but with more complex problems, having expert assistance on hand can speed up the resolution process. If customer service is a feature of HR software, it shouldn't be ignored and may well be useful to your business further down the line.